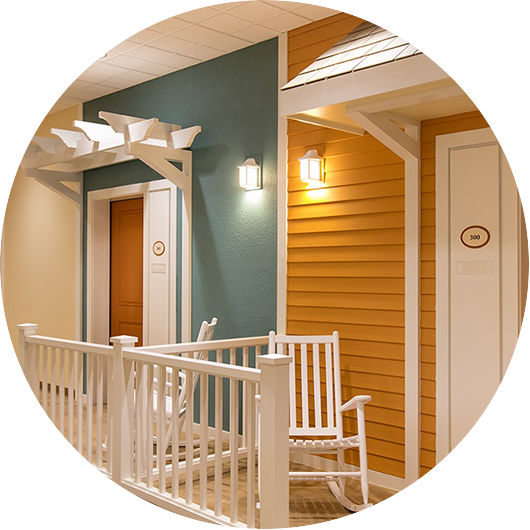 The Voyage has been serving seniors in Southern Illinois for more than twenty years. The Voyage began with one small community and has now grown to seven communities at four locations and two independent living complexes. Our passion has always been to serve the senior in need; not only physically and emotionally, but also financially. We work very hard to make it possible for all income levels to live in a comfortable and home-like setting. Our private apartments allow for the resident to live both independently and yet still receive the supports they need, at any time of the day or night. At The Voyage, we see each resident as an individual. We work with the resident and their family, to meet their needs based on what supports they want and what we feel they need. Each resident has the choice to make their own decisions regarding the care they are receiving from our staff. Therefore, our individualized care plans can change on a daily basis.
The Voyage played an intricate role in establishing the BRICS program with Southern Illinois University at Carbondale. We have since implemented this program throughout all of our communities. Our team of behavior analyst is available for all our residents that present with difficult behaviors from dementia. This team not only works with our residents, but also trains our staff on how to react and minimize triggers that may contribute to unwanted or difficult behaviors. We have found that addressing these behaviors immediately can extend a resident stay up to 18 months and enhance their quality of life.
CONTACT US
Want To Learn More About The Voyage?
The mission of The Voyage is to S.E.R.V.E. by providing the highest quality of care in residential communities. Safety, Empathy, Respect, Values & Encouragement.
get in touch